Occasionally, I speak to buyers who want a particular commodity but they are only prepared to pay up to a certain limit for that product.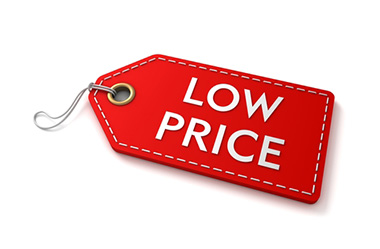 Sadly, that limit is not realistic and is far too low to even consider seriously.
This applies to not just suppliers I know, but worldwide.
Usually, the buyer may have heard of a low price offer from a scammy supplier and that price has stuck in their head.
Now they expect the same price from everyone else. They don't realise that this price doesn't really exist and that the price they received before was from someone who tried to swindle them out of their cash.
I have seen it many times. These buyers then keep asking brokers and suppliers to sell to them at the unrealistic price. Since no one can genuinely meet their needs, they keep jumping from broker to broker and supplier to supplier.
Weeks go by and nothing is ever purchased. Months go by and they eventually lose interest in the product altogether, just because they couldn't obtain the product at the price which was mentally fed to them initially.
They lose out on millions of dollars in sales because they couldn't switch their mindset back to buying at a realistic price. These buyers are afraid of pulling the trigger and actually purchasing the commodity. They will usually look for reasons to not purchase and eventually blame the scammy suppliers for their own inability to buy at a genuine price.
If you are a buyer, don't let this be you. Start to realise that the price you may have been fed before may not be a realistic price. You may have to increase your expectation of price and then start the purchasing procedure.
Don't get cold feet at the last moment when it comes time to actually pay the money and buy the commodity. By all means, do your due diligence, but keep moving forward and don't look for excuses to not buy. If you keep doing this, you will never end up buying anything and you will continue to blame others for not being able to find a genuine supplier at a the right price.
Amin Sadak